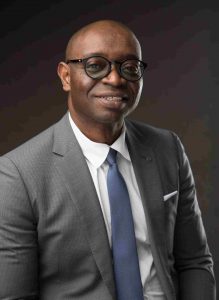 Dr Albert Nwaba is a resident of the North West Coast of Tasmania, with a private practice located in the North West Private Hospital, Burnie. Dr Nwaba routinely treats patients with chronic liver disease and luminal gastroenterology, and  performs endoscopy procedures. He also conducts outpatient consultations at the Steele Street Clinic in Devonport.
Albert completed Advanced Specialist training in General Medicine, Gastroenterology and Hepatology (including liver transplantation) in Perth, Western Australia. Albert also undertook postgraduate medical training in the United Kingdom after graduating from the University of Port Harcourt in Nigeria.
His sub-specialist interest is in acute and chronic liver diseases, endoscopy, viral hepatitis, inflammatory bowel disease and general gastroenterology.
Dr Nwaba retains a public appointment as a Visiting Medical Specialist and Clinical Lead at the Mersey Community Hospital, Latrobe, North West Regional Hospital, Burnie and he is also a Senior Lecturer at the Rural Clinical School at the University of Tasmania.